Storm 1998 Tribute Jersey
The Melbourne Storm kicked off their 25th season in style against the Bulldogs wearing a new heritage jersey paying tribute to the inaugural Storm team. 
With iconic styling, the jersey features a deep V for Victoria, alongside the return of the iconic yellow collar. 
Players paid their respects to the first team, with the jerseys worn carrying the name of the player who wore the same number back in 1998.
The numbers on the jerseys were even reminiscent of the 1998 team with the yellow internal keyline. 

Dolphins Heritage Jersey
After an early release last year the Dolphins wasted no time in wearing their heritage jersey as they played their first NRL game at their spiritual home, Kayo Stadium.
Released shortly after the announcement that the Dolphins would join the NRL, the heritage jersey had mixed reactions at the time.
The first NRL Dolphins game played in Redcliffe was a fitting occasion to link their heritage to the future.
Different from the jersey released in late 2021, this jersey was fully sponsored with Budget Direct, Cove, BlueBet and Fox Invest joining Kings on the garment.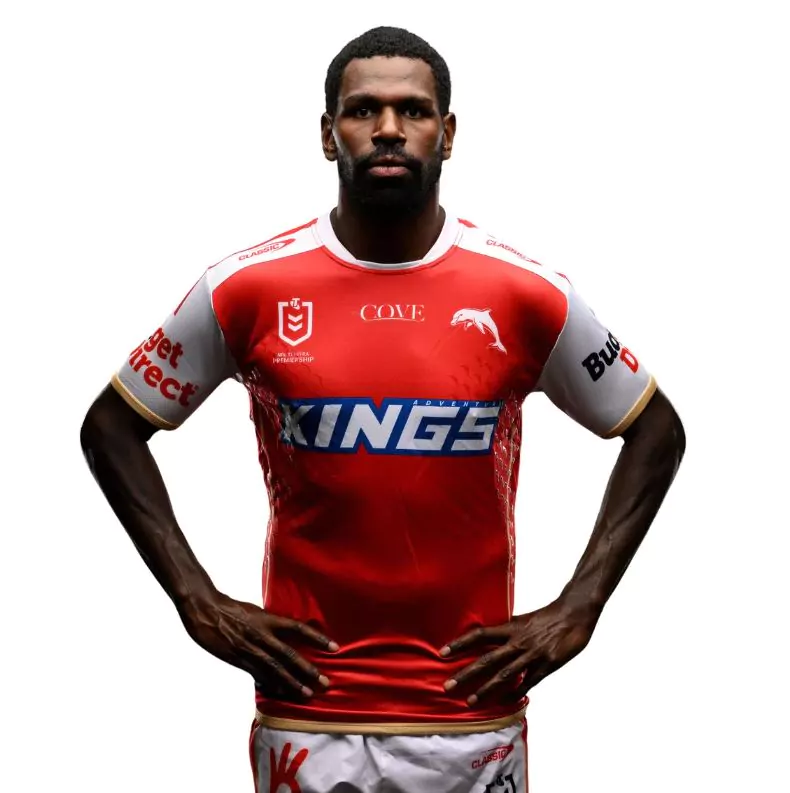 Cowboy x Hostplus
Like 2022 the North Qld Cowboys have partnered with Hostplus as their lower back jersey sponsor. The Hostplus logo was added to the away strip for Rd 2. Like last year they were late in coming to terms with the Cowboys and as such the insignia was not added to the retail jerseys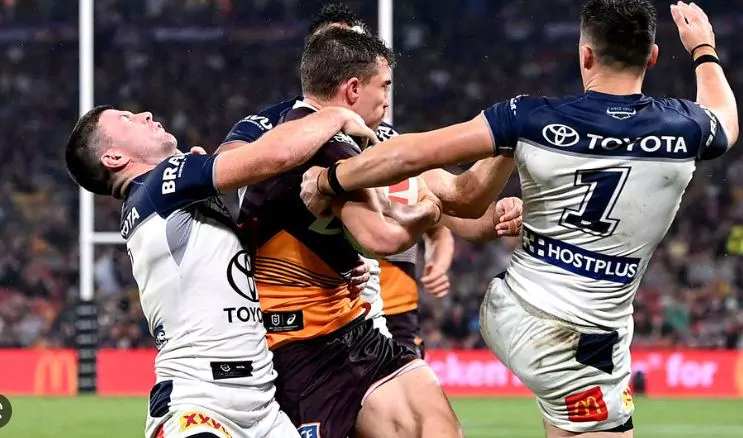 Dragons x KFC
The Dragons played their first game of the season and a noticable addition to the jersey this year is KFC as the lower back sponsor.  A late addition to the kit, KFC was not included on the retail jerseys.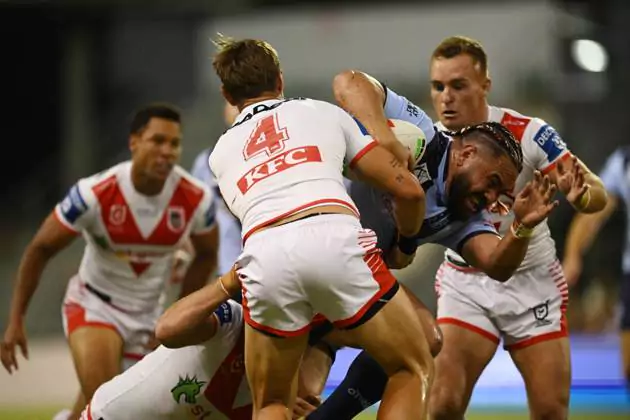 Broncos release City Jersey
The Brisbane Broncos have proudly revealed an iconic new 'City Jersey', in another milestone moment of the club's Heart of Brisbane campaign.  
Taking colour inspiration from the state capital's stunning sunsets, the jersey features a roadmap of iconic Brisbane landmarks including the Story Bridge, the Brisbane River, the city skyline and the under-construction Queen's Wharf building.
The Broncos will debut the new kit for the first time against the Dolphins at Suncorp Stadium on Friday March 24.